Every year, Mantic Games launch their Christmas Crazy Boxes. These are boxes containing a load of random models from their ranges for £25 each. This year, Mantic decided to do things a little differently, launching not 1, but 2 crazy boxes. - A specific Sci Fi Crazy Box and their more classic general one. Curious to see... I ordered one of each.
A typical foldover box arrived, that I'm now using to hold the various Kings of War models I have amassed.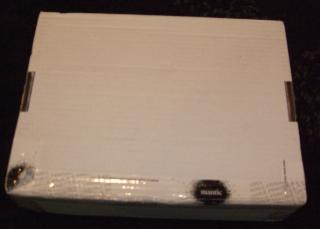 However, what really did surprise me was Mantic had combined both the Sci and General boxes together into the one megabox. So, generally speaking, I'm not sure what would be in each box normally.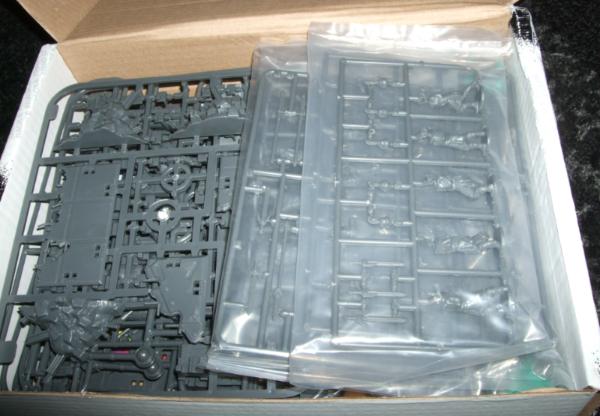 First off, I have some of the awesome new Deadzone ruined sprues, to go along with my already huge collection of terrain. Surprisingly, I received not one, not two but *4* of the Deadzone accessory sprues. Extra connectors don't go amiss too.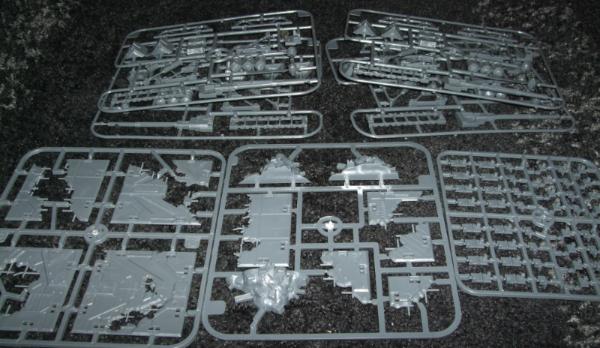 Next , I unpacked 10 Basilean Men-at-Arms. While, I do know they aren't exactly the greatest models in the world, I do find it quite entertaining that, between these and previous years crazy boxes I'm pretty sure I've got at least a starter armies worth of models now.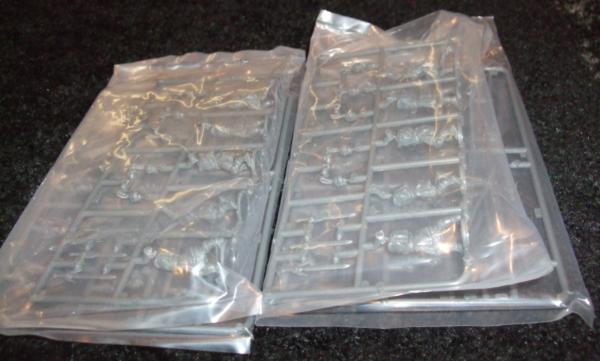 I'm guessing these guys would be found in the sci fi crazy box.
There's the metal Helfather special character. (My second)
Marauder Kommando Captain. - My second
Enforcer Peacekeeper Captain. - My um... 5th one
A bag of 2 Plague infantry, 1 Plague Machine Gunner. - Could always do with more infantry
A bag of 2 Mawbeasts - Doggies! With chainsaw mouths.
1 Marauder Trooper, 1 Goblin Sniper
1 Yindij Trooper, 1 Sorak Trooper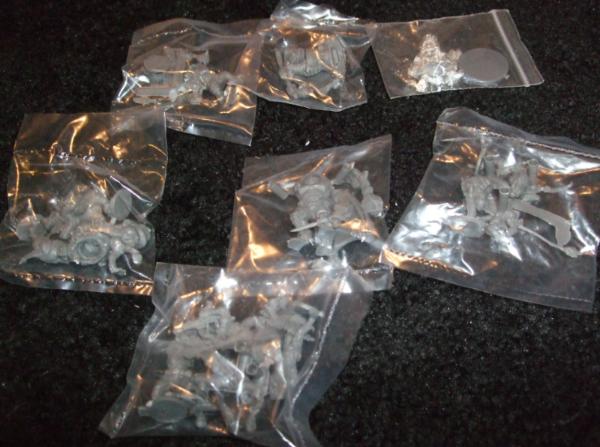 There were some Dreadball models in there as well.
A Z'zor Keeper - I've had loads of guards, so this is theoretically handy.
The Praetorian star player - I can use this guy in my Asterian deadzone force
Dozer, the Dreadball giant - I seem to keep on amassing these, I think she's my 5th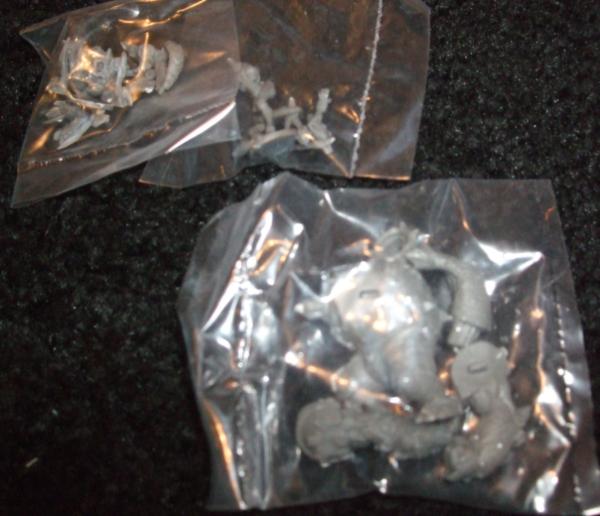 Next, I have some Forge Fathers.
Some Stormrage Veterans - I had some more of these last year, so probably my 3rd squad of these guys.
Jotunn Hailstorm Cannon - I have the urban combat variant for Deadzone, so this is pretty awesome.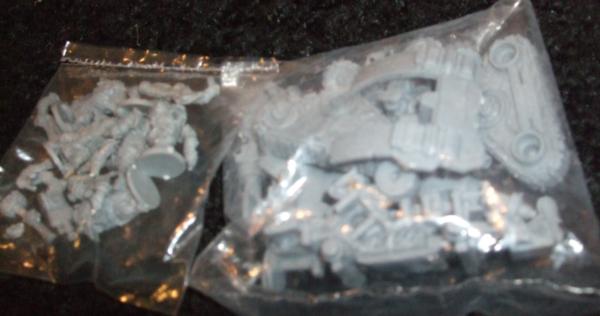 Some Kings of War models now, some Basileans and Undead. It's odd I can't find either of the undead in the mantic store though.
A big bag of Basilean Sisters on panthers/cathorses. - I had a set of these from last year.
An Undead dog and its handler.
An undead standard bearer on horseback.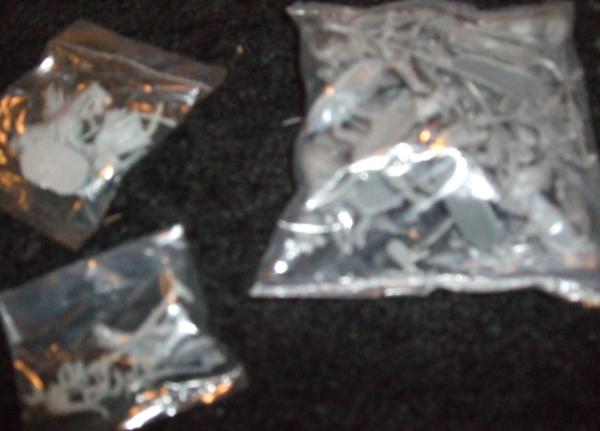 Mantic seems to have thrown in a few Mars Attacks minis too, which is pretty good, as it's a mantic game I haven't bought into and I was wanting to see them in the flesh. - I already know that dropping them in some hot water will help straighten them out though. Sad thing is, the martians have no helmets, they weren't included in the box..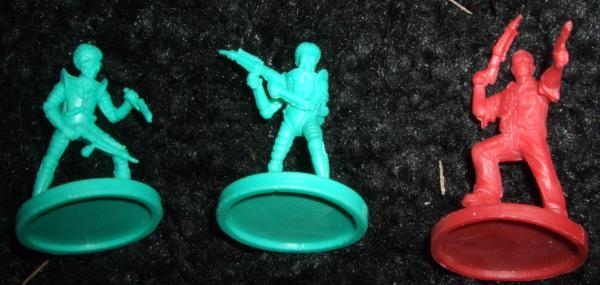 Finally, there were the various additional bits and pieces, some posters, a couple of leaflets and a copy of the Kings of War rules. - Funnily enough, with my 2 bags of Panther riders and 30 basilean soldiers I own over the last few Crazy boxes, plus some Mantic elf models I've picked up over the years, I might have enough for a viable army to try out a game or two.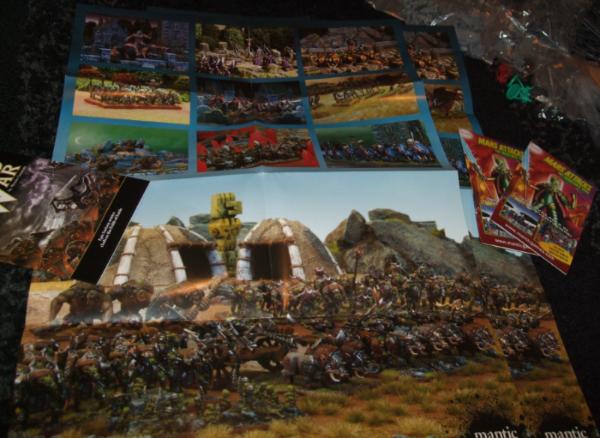 ~ Roll Dice and Have Fun @ Pork Chop Gaming ~
~ Roll Dice and Have Fun @ Pork Chop Gaming ~